Loving care for your pet at home & peace of mind for you!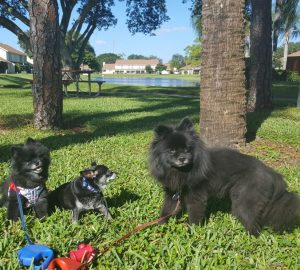 Daily Dog Walking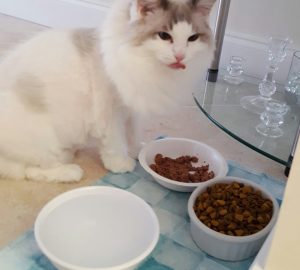 Dog and Cat Sitting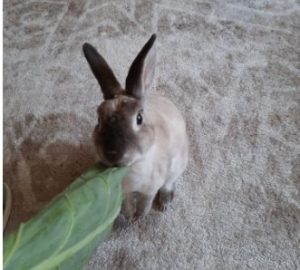 Domestic Pet Care
Mission Statement: Providing pet parents with a team of dedicated, observant, knowledgeable, honest and reliable pet professionals committed to your pets well-being and security of your home.
Pet At Home Sitting Services (TM) provides knowledgeable reliable loving care for your furry family members in the comfort of their own home. We offer dog walks, dog and cat care and provide care for salt and freshwater fish, turtles, and other small, domesticated pets. We can administer medications, including sub-q. We are family owned and based in the West Palm Beach area. We serve central Palm Beach Island and the West Palm Beach area. Your pets can avoid unnecessary exposure to diseases, added stress or other risks, by having us visit them at your home in their own comfortable surroundings. So, before the suitcases come out, call for a Meet and Greet with Pet At Home. We are a professional pet sitting company providing custom care that comes to you.
Call For A Complimentary Interview
Then relax, if you need to travel or work late or have an unforeseen emergency, we will strive to keep your pets on a normal routine. We love what we do and that is why we created Pet At Home Sitting Services.
Call (561) 686-2900
Let us put your mind at ease!
We have solid references
We are licensed, bonded & insured
We are certified in Pet CPR & Pet First Aid
Pet At Home is an active member of PSI,
the most respected and recognized authority on pet sitting in the world.
(Pet Sitters International)
Service Areas
Full Service Area
Central Palm Beach County east to the intracoastal and
west to Wellington,
North to Roebuck Road 45th Street and South to Lake Worth.
"We have been using Pet at Home for quite a few years. Deedra takes exceptional care of our cats. She does not just feed and water them, she nurtures them. She takes the time to know your pet(s) and treats them with love, lots of head and ear rubs, toy activities, and hugs. She takes her avocation very seriously and we know that when we go away, we don't ever worry about the care of our cats. The pictures she sends and notes she leaves are a bonus. It's hard to find exceptional, reliable customer service these days. Pet at Home delivers on both. It is without reservation that I recommend her services."
~ Rosemary Pertrill"
"I must say thank you, thank you, THANK YOU to Pet At Home for the wonderful loving, attentive and patient care they gave our 3 furbabies on our recent vacation! We were so excited to get away, and our only concern was for their needs. Deedra J Thompson took such good care, walking them, making sure they always had fresh food/water, giving them tons of attention, even recommending some much needed supplements and training techniques, and all the while keeping us in the loop with texts and pictures of their happy faces! They fell in love with her and we are now very comfortable with the level of care they will receive when Mom and Dad need a getaway! Thank you so much Deedra! This is not just a job for her; it's a calling." ~ Laura Harless
"We always use Pet at home, Deedra and her team are professional, caring and trained to take care of our Shih-Tzus. Whenever we go away for a weekend or even extended trip overseas, the last thing we have to care about is the care and safety of our pets. When our 17 year old got to the point we had to put her down, Deedra recommended a Dr. friend who came to our home. Not only did Deedra recommend another caring, animal professional, but came to also say goodbye and share in our grief. The level of care and professionalism Pet at Home offers is beyond professional, it's personal, and that's what we value the most, someone who cares as much as we do about our pets." ~ Johann B.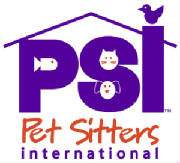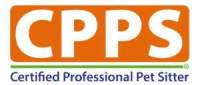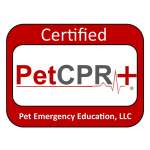 Pet At Home Recommends